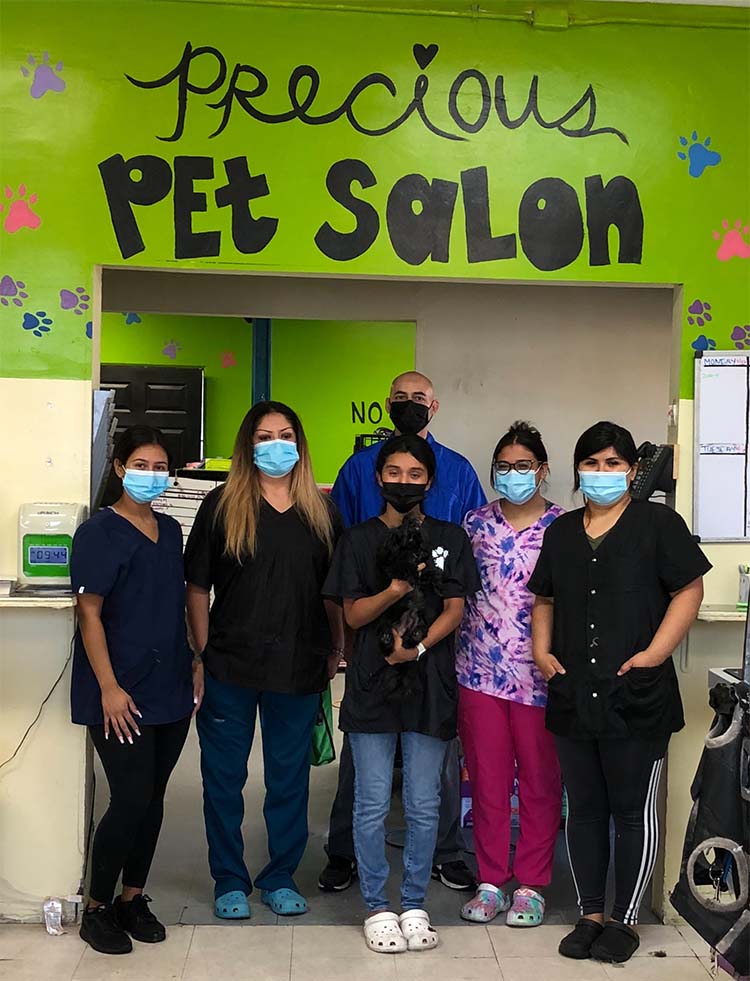 A family-owned business in the heart of Downtown La Puente!
At Precious Paw and Claws we pride ourselves on the tender loving care we give to all of our customers' dogs. We know that your dog is a part of your family and we strive to go the extra mile to care for them and treat them that way.
We have many years of experienced and are able to groom a wide variety of dog breeds. We are also knowledgeable about the coat care and needs of any particular breed.
We've learned many things over the years and we share that knowledge with our customers and their pets. We know that regular grooming can prevent problems with your pet's skin and coat and we recommend regular nail clipping and ear cleaning to help prevent health issues.
We are sure your dog will leave our salon looking great and feeling happy and healthy!
We are not responsible for any allergies your dog has to any our our shampoos
Please let us know if your dog has sensitive skin (You are more than welcome to bring in your own prescribed shampoo)
We are not responsible for any skin irritations, nicks, or burns due to matted dogs
Please clean up after your pet inside and outside the shop (Doggie bags are provided)
To visit with us we do need to see proof of vaccines for your pet (New and existing customers that haven't been here for more than 1 year)
Let us know of any health issues or recent severed vet visits
Pregnant dogs may not be able to be groomed depending on how far along they are
We do not take doggies that are infested with fleas or ticks
Need An Appointment?
Click below to call and make an appointment